My oldest son usually picks out his own Halloween costume every year, here are some from the last few years.
2004: Skeleton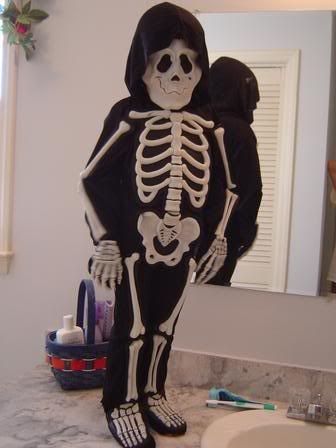 2005: Hooded Zombie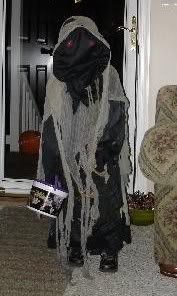 2006: Ghost
2007: The Haunted Tree
I can't wait to see what he picks this year. Maybe he'll just want me to make him a costume... that would be fun. We had another baby boy in November of 2007, so this year should be double the fun. He might have to be a baby zombie or something like that.